<![if !IE]> <![endif]>

NETZSCH-Feinmahltechnik GmbH
Sedanstr. 70
95100 Selb
Germany
List of product entries
This exhibitor shows the following products and commodity groups:

Product sector
cocoa, chocolate, chocolate products
Fine bakery products
Ice cream, deep-frozen confectionery
sugar confectionery

Product emphasis
Machines and equipment

Target and sales markets
Brazil
Canada
Colombia
Mexico
Others Central America
Others Eastern Europe
Others South America
South East Asia
Southern Europe
USA
West Africa
Western Europe

Company & products
Products
Products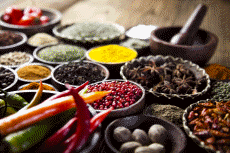 NETZSCH machines and systems for the food and confectionery industry must meet our extremely high standards for quality, hygiene and safety.
But this isn't the only reason the food processing industry increasingly counts on machines and systems developed by NETZSCH. It is also the economical solutions for tasks in the areas of mixing, fine grinding and conching and the resulting design concepts that our customers find with NETZSCH.
From our technology centers in Germany, the USA, China and Brazil, we support our customers in all phases of investment and production in the realization of systems for the food industry with our process and mechanical engineering know-how. Our global service network means we are on site to support our customers in the installation and operation of their machines.
The Business Field "Food & Confectionery" combines the most advanced food-rated production systems with process engineering expertise and, moreover, guarantees economical process solutions that will be reliable into the future.
Trademark
Trademark
Trademark