<![if !IE]> <![endif]>

Fürst GmbH
Carl-Kreul-Str. 3
91352 Hallerndorf
Germany
+49 954544190

+49 9545441999

List of product entries
This exhibitor shows the following products and commodity groups:

Product sector
sugar confectionery

Product emphasis
Packaging materials / packaging

Target and sales markets
Northern Europe
Others Eastern Europe
Southern Europe
Western Europe

Company & products
Products
ALWAYS SAFELY PACKAGED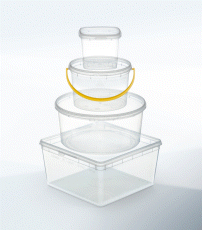 Clearly convincing products
Whether you're looking to package bonbons, nuts, cookies, pralines, bubble gum or fruit gums, our production sites based exclusively in the EU offer a wide range of choices when it comes to shape, colour and design. And, as if that's not enough, our custom packaging solutions will motivate customers to choose your product. Create genuine moments of joy before consumption with an appealing, high-quality design.
Safe and long-lasting use
Our products do what you need them to. And more. With our 'Keep Me' campaign, we're encouraging the reuse of packaging after the goods have been consumed. We're doing everything we can to produce our packaging in compliance with strict hygiene standards and in the most user-friendly way. Bring your expectations and see for yourself.
And now it's all about: Focus on durable, food-safe and sustainable plastic packaging solutions. We've had proven success in this area for many years now.
Trademark
Trademark
Trademark