<![if !IE]> <![endif]>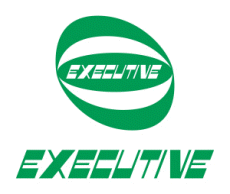 Executive S.r.l.
Largo del Commercio 103
24040 PAGAZZANO (BG)
P.O. Box 4
24040 PAGAZZANO (BG)
Italy
List of product entries
This exhibitor shows the following products and commodity groups:

Product sector
sugar confectionery

Product emphasis
Machines and equipment

Target and sales markets
Australia
Brazil
Canada
China
Colombia
East Africa
India
Japan
Mexico
Middle East
New Zealand
North Africa
Northern Europe
Others Central America
Others Eastern Europe
Others Oceania
Others South America
Russia
South Africa
South East Asia
Southern Europe
Turkey
USA
West Africa
Western Europe

Company & products
Products
Executive: Innovation, quality, service

Executive is synonymous of excellence providing the confectionery industry with complete processing lines and stand-alone equipment ranging from hard boiled, toffee and chewy, solid and filled candy to bubble-gum and chewing-gum. Continuously improve and develop highly qualified and technologically advanced machinery as well as turn-key complete processing plants to provide customers with the highest value of ownership, support and solutions. We share passion aiming to the highest degree of customer satisfaction by granting: "Innovation, quality, service".